Pets Territory L-lysine
$42.90
L-lysine is an amino acid which is hypothesized to be useful in the prevention and certain treatment against virus. The amino acid lysine helps the immune system keep the virus at bay. It is an immune system support for feline!
Powder form (slightly more coarse in texture): 3g x 30 sachets
In stock
Description
Helps in
– Squinting
– Sneezing, sinus congestion or discharge
– Throat and mouth sores
– Lethargy
– Panting
Ingredients
L-lysine, albumin (egg white), copper, niacin, iodine, choline chloride
Related products
A unique and natural plant and mineral based blend that is formulated to safely neutralize, break down, and eliminate strong odors on pets and surfaces. Scent: Tangerine Tree 17 fl. oz. / 503 ml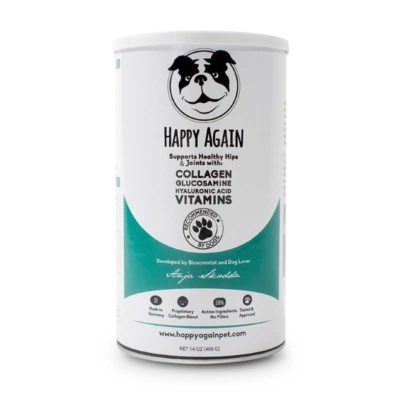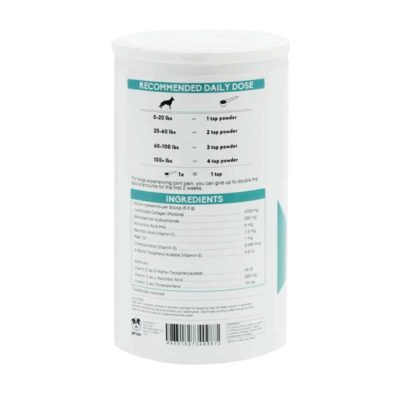 Happy Again's unique formula with glucosamine for dogs is combined with the highest-grade hydrolized collagen, hyaluronic acid and vitamins. It's the best choice to give your pet. Just sprinkle over their food daily.
IMPROVE MOBILITY – Formulated to support joint health. Use HAPPY AGAIN with young dogs to keep joints healthy as they age.
COLLAGEN – Highest quality of hydrolyzed collagen from Germany helps induce the production of cartilage, keeping joints elastic and mobile. Protects skin and coat.
GLUCOSAMIN – Aids with supporting healthy cartilage and increasing maintaining fluids around the joints.
HYALURONIC ACID & VITAMINS – combined with our core ingredients to produce the highest quality formula. Highest concentration of active ingredients among brands in category.
100% SAFE. TESTED & APPROVED – Sourced and manufactured in Germany adhering to strict production standards.
Net weight: 400g in powder form
Made of only 100% loofah. Loofah is a natural vegetable fibre which is commonly used to make sponges. 
Being a natural, non-toxic ingredient means this irresistible toy is ready to be chewed on, bite upon, and can even be swallowed and digested! You will never worry about your pet chewing on your socks and slippers again. 28cm