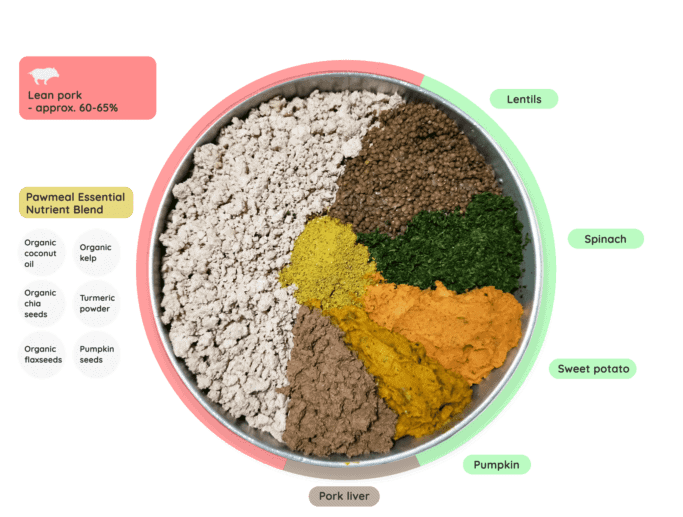 Pawmeal Pork Delight
1-meat recipe mixed into bite-sizes and chunks.
Approx. 60-70% pure lean meats in every recipe (excluding organs)
Approx. 65-75% meat in every recipe (including organs) (we limit to 5-10% offals in our recipes).
Our calculations of the food are based on its "cooked" form, not "raw" state (On average, raw meat will shrink by 30% after cooking).
Step 1: Thaw
Take out 15 min before mealtime or thaw in fridge the night before
Step 2: Warm
Warm with hot water (optional if your dog can eat cold food)
Step 3: Feed
Chowing time! (Keep remaining food in fridge for up to 24hrs)