Fresh, Home Cooked Dog Food For

National Day Special!
Ends 19 Aug
Happy 54th National Day! Celebrate SG54 National Day with your doggie with Pawmeal fresh dog food! Enjoy
5 packs for the price of 4!

Purchase above $54 to get FREE delivery!

Get offer 👈
Hello! First-time customers can now enjoy our Pawmeal Trial Plan (200g x 7 Packs at $39) at
30% off!

(First-time purchase only). Use code

'iampawmealdog'

during checkout.

Get offer 👈
Convenient and easy Pawmeal
You can feed as meal toppers to complement your dog's existing kibbles, as standard meals or customise a calories-specific diet. Preparation is simple too.

Learn More
Quality and healthy recipes
Pawmeal is different from other home cooked dog food. Our fresh dog food are more palatable to picky dogs or pups who lost their appetites. And we use more meat in our recipes.

View Menu
Get to know our processes
We consulted vets and pet nutritionists and created 9 different recipes for dogs. Each recipe is scientifically portioned and gently cooked.

Read More
We all want our pets to live long. And diet is vital to longevity. That's why we want to create an honest and healthy dog food for you. So you have a better alternative to kibbles for your dog.

Our Story
Pawmeal Loyalty Program
Coming Soon
To show our gratitude for all our subscribers and regular customers, we are preparing something to reward all of you! Please stay tuned.
See (and smell) the difference in quality of our fresh dog food 🧐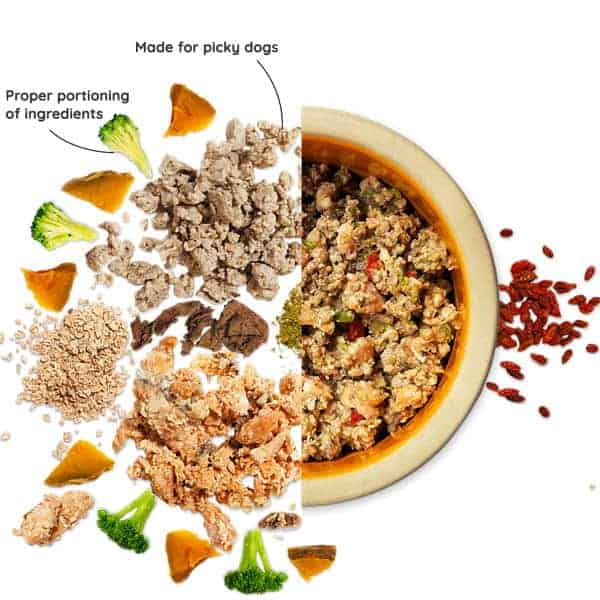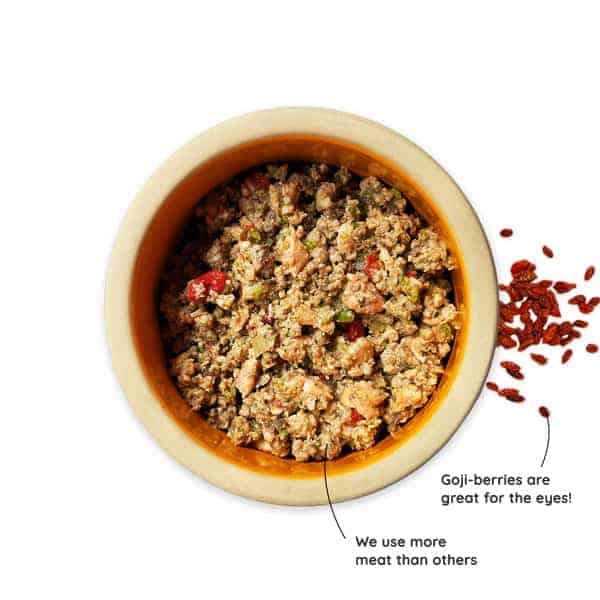 What our customers & furry friends say about our homemade dog food:
And you can also check out our new customer review page! 👈🐶😄 (which we will add new reviews regularly!)
"My fussy dog loves the food and have better health after eating Pawmeal! Wawa's poo is no longer laosai type after eating. I can save time on cooking HCF and this is really easy meal with lots of nutrition!"
"Am glad to find pawmeal in my late dog's final days. He was battling late-stage cancer and was rejecting most food. After exhausting almost all options, I decided to give pawmeal a try. Was really grateful as they made special arrangements to expedite my request. My late dog, Taco finished at least half a packet the same day. Thank you very much."
Via Facebook
"Thank you @pawmeal for coming by bright and early on my birthday bearing this gift of chicken feet (with turmeric and basil)! You didn't need to because I love your meals so far! 😉 If you're an extremely picky doggie like me who spits out almost all veggies, you may want to give @pawmeal a try. Veggies are finely minced and each packet contains so much meaty goodness... yums! Plus point is being able to try so many different flavours every month! 👍"
Via Instagram
"Yay get to try @pawmeal trial food! Jiejie say she will switch to home cooked dog food once i finish my kibble! Welcome me to your team @pawmeal!
"Pawmeal's meals are packed with nutrition as they are all made with human-grade ingredients, letting our little ones enjoy the same food quality as we do. My pup always polishes the food off from his bowl quickly. Having tried Pawmeal's meals and treats, my little one is always tempted as he will be very excited every time when he sees the food in my hands."
"I'm officially a pawmeal baby!! So happy that my pawrents finally subscribed to a 6-month plan of pawmeal toppers for me! Thank you @pawmeal ❤️"
".. when I gave my dog Pawmeal's snacks, I've never seen my dog so happy in a damn long time (over food). I'm immediately sold."
"Sure like one!! He was licking mouth in anticipation!! I gave him a 1/4 potion yesterday evening and 1/4 this morning. 2 thumbs up from me and four 🐾 🐾 from Mocha"
Via Whatsapp
Strengthens your pet's
gastrointestinal tract.
Assists in digestion and nutrient absorption.
Nutritious, homemade treats for your furkid.
What are you feeding your pet currently?