Pets Territory Regain (Colostrum)
$42.90
Colostrum is low in fats, high in protein and antibodies which promotes healthy immune support; it also enhances resistance to the harmful effects of pollutants, contaminants and allergens. Supplements are individually packed in sachets for easier feeding and to ensure optimal quality when fed.
Powder form: 3g x 30 sachets
Out of stock
11
People watching this product now!
– Fight allergens, bacteria and viruses
– Immune booster
– Helps in tissue repair
– Compulsory supplement for sick pets
Bovine Colostrum, Milk Protein, Lecithin, Insulin
Related products
100g Pawmeal Essential Nutrient Blend is a unique blend of 5+1 different ingredients. All Pawmeal recipes comes with a measured amount of this golden green monster to make the recipe more comprehensive and balanced. We use organic chia seeds, organic flaxseeds, organic kelp, pumpkin seeds and turmeric powder. (Organic coconut oil needs to be added separately). It is an immune booster supplement for cooked dog food or raw diets where every ingredient is selected for its health benefits and nutritional content essential for your dog's healthy growth! You can also get them and add into your dog's existing food too!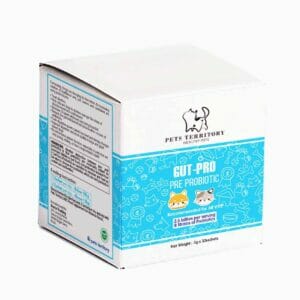 2.5 Billion good bacteria from 8 different strains per serving! Effectively assist your pet's digestion and nutrient absorption and boost their overall health with a powerful blend of the correct beneficial bacteria strains. Supplements are individually packed in sachets for easier feeding and to ensure optimal quality when fed. Powder form: 3g x 30 sachets
Deep Cleansing and Refreshing Formula For Dogs Formulated with a proprietary blend of essential oils which will leave your pet's coat clean & clear, silky soft, and refreshed. Scent: Mint 16 fl. oz / 473 ml